How We Solve Global Problems With Local Ingenuity
In a connected world, local issues are often global issues, too. There is no single source of knowledge. There is expertise everywhere. That's what Marmon builds on.
Our growth strategy is to partner with companies around the world who have the skill set, the local knowledge, and the global vision to solve problems. It's how we engineer solutions.
A Commitment To Supported Autonomy
We know that companies do best when they have the support to make their own decisions.
What Marmon Provides
Equipping our team with what they need to do their best work.
Strength
If Marmon were a stand-alone public company, we would rank among the Fortune 300. But, even better, we are part of Berkshire Hathaway, one of the world's largest, most successful and most respected companies.
Stability
With a successful 70-year track record, we have deep roots and aren't going anywhere — except forward and upward.
Support
We provide needed consulting services, technology and infrastructure, making sure our businesses can focus on what they do best — being the experts in their respective industries and markets.
Investment
We invest in our existing companies and in acquiring new ones in order to continually build our innovative product offerings, technologies, geographic presence and opportunities for our people.
Respect and Trust
Our local leadership teams know their markets, their customers and their people. We value their knowledge and trust them to make the right decisions for their businesses and their people.
What Our Companies Provide
Dedication to working as a team. That's how we all grow.
Industry Expertise
Our companies are not leaders in their industries by accident. That's what we look for in companies to acquire, too. We rely and build on the expertise of our people.
Customer Knowledge
Global solutions often start with local connections. We trust our companies to anticipate customer needs at every level, because they know their customers so well.
Innovation
Our companies continuously strive to do things better, strengthen their competitive position, serve their customers and advance their industries.
Strategic Planning
Our teams know their markets and can help us see into the future of their fields — not with a crystal ball but using their eyes, ears and experience.
Industry Experience
Companies become part of Marmon because they have a lot to offer. That's what we rely on and what we build on.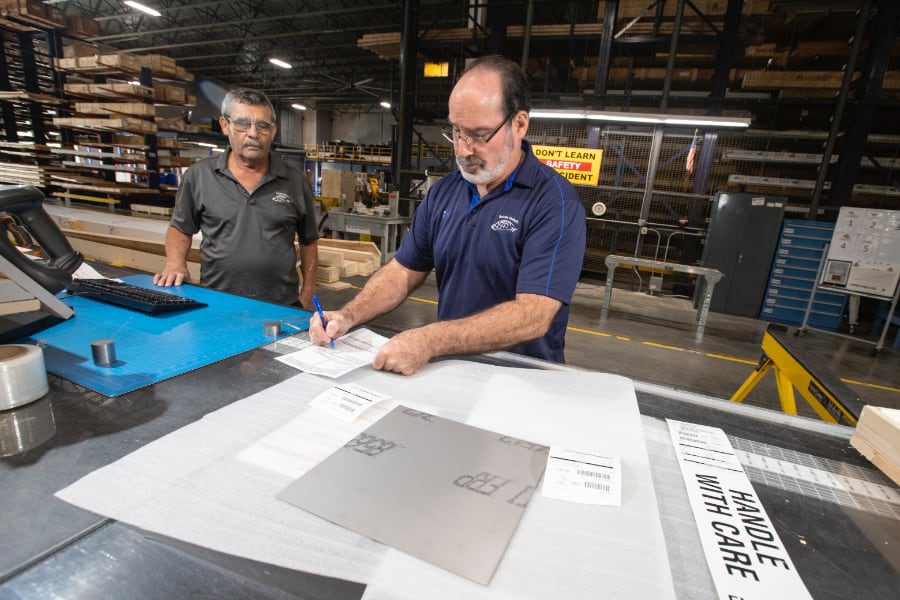 A World of Opportunity
What This Means For Our Workers
When people work for a Marmon company, they have a chance to grow in their current workplace, across a group, and around the world. This gives talent a chance to forge its own path.