By The Numbers
Marmon Holdings, Inc., part of Berkshire Hathaway Inc., is a global industrial organization with more than 100 autonomous manufacturing and service businesses, organized within 11 groups.  With $10 billion in annual revenue, we may be the biggest company you've never heard of.
The Marmon Team
Leadership
Our leaders foster a culture of integrity and respect that permeates throughout our companies and drives our innovative spirit. Their commitment to supported autonomy allows our companies to do what they do best – provide innovative, practical solutions to their customers' biggest challenges.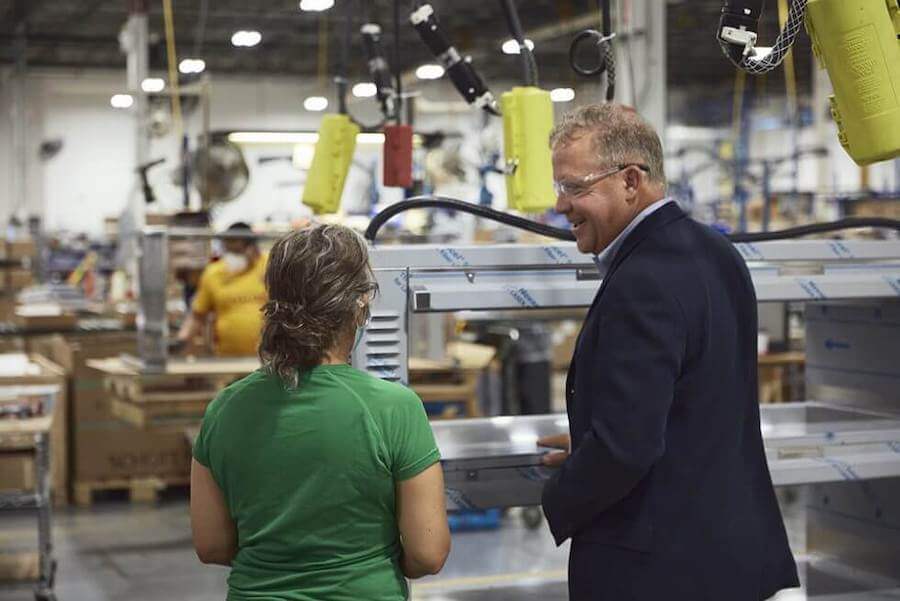 The Marmon Team
People
With more than 28,000 employees around the world, our skilled, dedicated team is helping to solve the world's toughest problems.
With talent, drive and high ethical standards, our employees are following their passions and building their careers across Marmon.  We're always looking for people who want to expand their possibilities.
Business Groups
Structure
At Marmon, our more than 100 companies operate largely autonomously, while also working together in 11 different groups to provide the greatest value for our customers. Explore our groups and see how we create meaningful solutions.
More About Marmon
Learn About Our History And Our Approach
Respect. Trust. A commitment to supported autonomy.
It's how we've built global reach with a true local touch.
History
Our rich history began with brothers Robert (left) and Jay Pritzker in 1953.
Method
Commitment to supported autonomy is how we've built global reach with a true local touch.
The Marmon Wasp
Marmon's name came from the maker of the winning car in the first Indy 500 race.