Going With the Flow
How Marmon Supports
Vital Systems
Plumbing, HVAC (heating, ventilation, air-conditioning) and refrigeration systems all depend on the reliable and efficient flow of air and fluids.
That's where we come in. Marmon's Plumbing & Refrigeration manufacturing companies supply high quality copper tubing and fittings for the plumbing and HVAC/R markets, and aluminum and brass forgings for many commercial and industrial applications.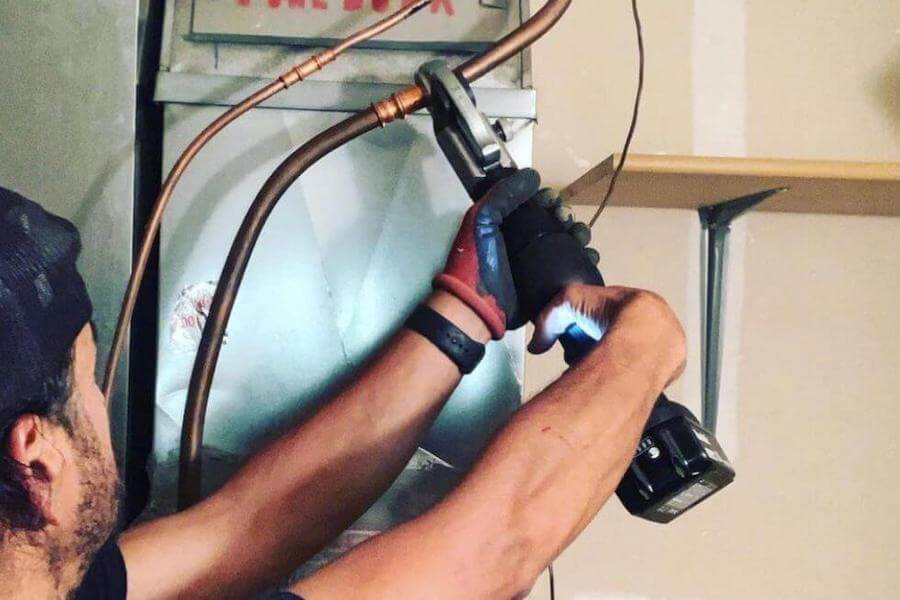 New From Marmon
CerroZone™ Purifiers for Cleaner Indoor Air
Percent elimination of live COVID-19 virus in under 14 seconds at MRI Global
Percent elimination of live COVID-19 virus in a single pass at the University of Missouri Laboratory for Infectious Diseases
Percent kill rate on synthetic COVID-19 virus at ARE Laboratories
With Marmon Plumbing & Refrigeration Products, All Systems Are Go
Our group of plumbing and refrigeration manufacturers serve the plumbing, HVAC/R and other industrial markets with a the best plumbing products, refrigeration products and HVAC system products.
Copper tubing and fittings for residential and commercial plumbing
Linesets for heating and air-conditioning installations
Patented press-to-connect fittings for high-pressure air-conditioning and refrigeration lines
Heat exchanger coils, fluid coolers and remote air-cooled condensers for the OEM and replacement markets
Sheet metal products for the air distribution and ventilation market
Brass fittings, valves and forgings for commercial and industrial applications
Mobile air purification units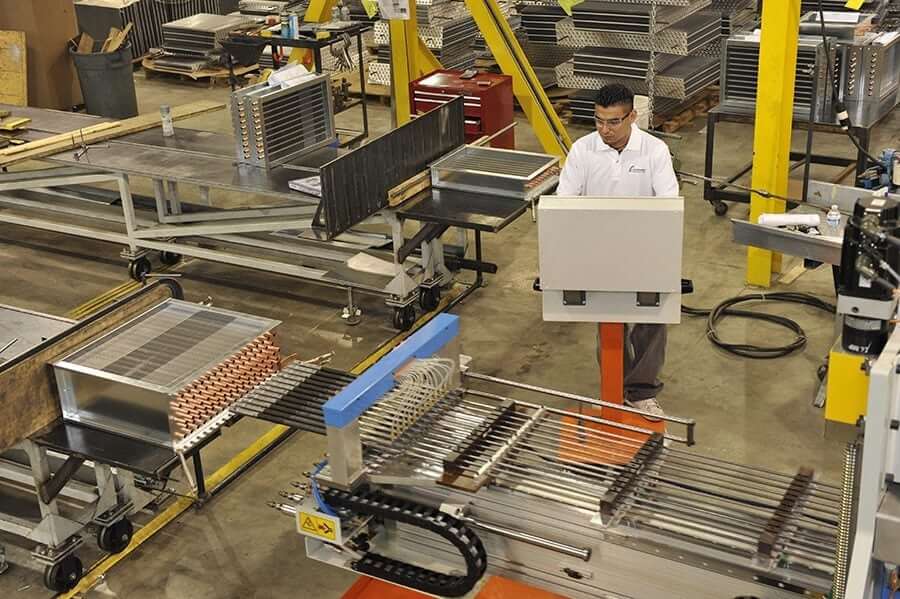 Learn More
Marmon Plumbing & Refrigeration Manufacturing Companies
Marmon's Plumbing & Refrigeration businesses share a commitment to providing innovative, high-performance products, and top-notch service.

Anderson Copper and Brass Company
Custom brass and copper alloy components for OEM and specialty product providers
Cerro EMS
Commercial non-ferrous forgings and machined components
Cerro Flow Products
World-class grade copper tube for plumbing, HVAC, refrigeration, and industrial markets 
Coilmaster
Heat exchanger coils, fluid coolers, and remote air-cooled condensers for the OEM and replacement markets
Ellis & Watts
Manufactures HVAC systems and related products for specialty applications
Heat Pipe Technology
Produces energy recovery and dehumidification systems for commercial applications
M&M Manufacturing
Sheet metal products, serving the air distribution and ventilation market
RLS LLC
Press-to-connect fittings engineered for high-pressure refrigeration lines
TMI Climate Solutions Canada
Manufactures custom HVAC systems